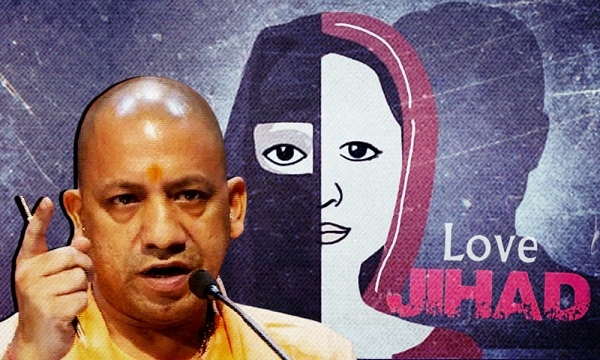 Introduction
The most debatable ordinance of Uttar Pradesh on unlawful conversion has been enforced as it received the assent from its State Governor, Ms Anandiben Patel on 28th November, 2020 Saturday. The Ordinance is named as "Uttar Pradesh Prohibition of Unlawful Conversion of Religion Ordinance, 2020 which can be translated in Hindi as "Uttar Pradesh Vidhi Virudh Dharma Samparivartan Pratishedh Adhyadesh, 2020". The ordinance was passed and cleared by the State Cabinet in the 3rd week of November and was awaiting the assent of the State Governor.
This ordinance was the result of some of the controversial judgments that took place in Uttar Pradesh with regard to inter-faith marriages wherein it was necessary to establish that conversion couldn't be allowed just for the sole purpose of marriage and that it should be opted willingly by the person and not out of some pressure, influence, fraud, misrepresentation etc. Hence, when the ordinance was promulgated, it has been an intense subject matter with regard to its implications on the inter-faith marriages, as the ordinance not only covers the topics of unlawful conversion and penalties for the same, but also includes inter-faith marriages and procedure for lawful conversion.
Judgments leading to promulgation of ordinance
As stated above, the Uttar Pradesh Cabinet was keen on passing an ordinance in favour of unlawful religious conversion, especially when the Chief Minister Yogi Adityanath had assured to bring in an effective law against the "love jihad" incident. Further, the Chief Minister also referred to the judgment of Priyanshi @ Km. Shamren and Ors v. State of UP and Anr (Writ 14288 of 2020) wherein the Allahabad High Court had dismissed the plea of a married couple who were seeking police protection, as the girl was originally Muslim by birth but she had converted to Hinduism a month before their marriage was solemnised.
Moreover, the Judge quoted the case of Noor Jehan Begum @ Anjali Mishra Anr v. State of UP & Ors where it was observed that conversion just for the purpose of marriage could not be approved. Further, the Allahabad High Court Division Bench also laid down Judgment in November 2020, where it was stated that Noor Jehan and Priyanshi were not laying good precedents. So, the Court was of the opinion in the case of Priyanshi @ Km. Shamren and Ors v. State of UP and Anr following the judgment of Noor Jehan Begum that, "None of these prior judgments had given essence to the concept of life and liberty of two mature person while choosing their life partner or their right to freedom of choice as to with whom they would like to live."
Thus, in this judgment, the Court gave importance to "Right to live with a person of his/her choice regardless of their religion professed by them, as it is inherent to their right to life and personal liberty." And it became necessary to formulate laws describing lawful and unlawful conversion especially with respect to inter-faith marriages.
Key Provisions of the Ordinance
The ordinance is divided into three schedules, first is intimation regarding intended conversion from one religion to another, second is notice by the religious priest for conversion of one religion to another and the last schedule is intimation regarding conversion from one religion to another.
Now, let's have a look at some of the significant provisions of the ordinance. 
1. Important Definitions (section 2)
Section 2(h) of the Ordinance defines "Religion" as "any organized system of worship pattern, faith, belief, lifestyle or worship that is prevailing in India or any part of it has been mentioned under any law or custom for the time being in force."
Section 2(a) defines "Allurement" which means any gift, easy money, gratification or material benefit can be in either ways cash or kind, employment, free education in elite schools run by religious bodies or better lifestyle, pleasure or otherwise.
Section 2(i) defines "Religious Convertor" which means a person of any particular religion who performs any act of conversion from one religion to another and by whatever name he is called like Father, Mulla, Maulvi or Karmkandi etc.
2. Prohibition of conversion by any fraudulent means (Section 3)
Section 3 is one of the most essential provisions of the ordinance and it states that no person shall convert or attempt to convert either directly or by any other means from one religion to another by use of any unlawful ways such as misrepresentation, undue influence, force, coercion, allurement, or by marriage nor shall the person abet, persuade or conspire such conversion.
3. Person competent to lodge FIR (Section 4) 
According to this section, any person who is aggrieved himself or his parents, brother, sister or any other person who is related to the aggrieved by blood either by marriage, adoption may lodge a FIR for any such unlawful conversion as stated under section 3 of the Ordinance.
4. Punishment for contravention (Section 5) 
This section prescribes the penalties for any kind of contravention of section 3. If a person is found guilty for contravening section 3, then he shall be punishable with imprisonment for period of one to five years along with a fine of upto Rs 15,000.
If the person has committed the offence under section 3 with respect to minor, woman or person belonging to Scheduled Caste or Scheduled Tribe then that person shall be punishable with imprisonment not less than 2 years and can be upto 10 years and shall also be liable for fine of Rs 25,000. If the offender is convicted for a second time under the same section i.e. section 3, then he shall be liable for double punishment as prescribed.
Further, the section also provides penalties for cases where there is mass conversion, and it states that whosoever is found to be indulged in mass conversion (that contravenes section 3) shall be punished with imprisonment of not less than 3 years and can extend upto 10 years and would be further liable for fine too which cannot be less than Rs 50,000. Moreover, the Court can also direct the accused person to pay the compensation to the victim of such unlawful conversion which shall not be more than Rs 5 lakh.
5. Marriage done for sole-purpose of unlawful conversion (section 6)
This is considered to be the most debatable as well as controversial aspect of this ordinance as the couples with inter-faith marriages were under the pretext that marrying a person from other faith shall amount to unlawful conversion and contravene the provisions of this ordinance.
But as per section 6 of the Ordinance, it states that marriage that is done for the sole purpose of unlawful conversion or vice-versa by the man of one religion with woman of another religion, either by converting himself/ herself prior or post the marriage or by converting the woman before or after the marriage, then that marriage shall be declared as void by the Family Court or in cases or places where there is no family court, it shall be tried by the court who is having the jurisdiction to try such case on petition as presented by either of the parties against the other party of the marriage.
Procedure For Valid Conversion
As it was stated above, that the ordinance is not against the concept of inter-faith marriages but it opposes those inter-faith marriages that are being conducted only for the sole purpose of religious conversions. So, the ordinance provides for a procedure that should be followed for a valid and willing conversion of the person. The procedure has been mentioned under sections 8 and 9 of the ordinance.
Section 8 talks about those who wish to convert from his/ her existing religion shall give a declaration in the prescribed form as stated under Schedule I at least 60 days in advance to the District Magistrate or the Additional District Magistrate who is specifically authorised by District Magistrate stating clearly that "he/she wishes to convert his/her religion on his/her own and with his/her free consent without any coercion, force, undue influence or allurement.
The Religious Converter who is scheduled for performing the conversion ceremony should also be given a month's advance notice in the form as prescribed under Schedule II regarding such conversion to the District Magistrate or Additional District Magistrate authorised for the same by DM.
After, the notices are sent out by the person, then the police shall conduct a police inquiry to determine and discover the true intention, purpose and reason for the stated religious conversion. Once the DM is convinced about the conversion, he shall grant the permission and it is the duty of the scheduled convertor to inform the DM about the time and place where the conversion shall be conducted, and if the Convertor fails to do so then he shall be liable for punishment from 1-5 years of imprisonment and fine of not less than Rs 25,000.
Even the person who is undergoing the conversion, if violates Section 8 then he shall be punished with imprisonment for period ranging from 6 months to 3 years and fine not less than Rs. 10,000.
Declaration post conversion (Section 9)
This section provides for the procedure to be followed post religious conversion. This provision mandates that the converted person shall send a declaration in prescribed form given under Schedule III within a period of 60 days from the date of its conversion ceremony to the District Magistrate of the respective district where the converted person ordinarily resides. The declaration shall comprise of all the requisite details including the permanent address, place of residence, prior religion of person and the religion to which the person has converted into.
The converted person then has to appear before the District Magistrate within a period of 21 days from its date of sending the declaration to approve and confirm the details of the declaration. The District Magistrate shall record the content of the declaration along with his confirmation in the register made specifically for this purpose, and will be maintained by the DM. In case, any contravention of section 9 is found, then it shall render the conversion unlawful and void.
Parties to Offence and Burden of Proof (Section 11 and 12)
Section 11 mentions the parties to offence, where it is stated that every individual who actually does the act, which leads to the commission of the offence, or person who does or omits to do an act for the purpose of allowing or aiding other person to commit the offence, or person who aids or abets another person in committing the offence or any person who persuades, convinces, counsels any other person to commit the offence shall be considered as party to the offence.
Section 12 of the Ordinance provides for burden of proof and states that the onus of proof as to whether the conversion was unlawful and induced by either misrepresentation, undue influence, force, coercion, by marriage, lies on person who has caused the conversion i.e. accused and when such conversion is enabled by other person, then on such other person.
Conclusion
Thus, the main reason behind enacting this ordinance was to save people from forceful conversions and to differentiate between what is legal conversion and what amounts to an unlawful conversion. The ordinance has got its approval from its State Governor and shall be soon implemented in the State of UP. The ordinance has also specifically mentioned its implications on inter-faith marriages and it strictly opposes any kind of inter-faith marriage where the sole reason of marriage is to convert the religion. Hence, from the above content one can get a wholesome view of the UP Prohibition of Unlawful Conversion of Religion Ordinance, 2020.
-This Article has been authored by RHEA BANERJEE, Pursuing B.A. LL.B from Indore Institute of Law